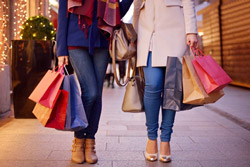 Girls Night Out - Friday!
Girls Night Out –It's a party! Celebrate the season with your friends, Friday night from 5:00 to 9:00 P.M. Enjoy music, drinks, and so much shopping!
Mother Daughter Night - SATURDAY!
Grab your mom or your daughter and join us for a fun evening at the show on Saturday from 5-8pm! Be sure to come to the show in your best matching holiday outfits to be entered into our mother-daughter look alike competition! Hosted by iHeart Radio's, Taylor J, who will be onsite and ready to give away prizes galore! Best part - box office tickets will be 1/2 PRICE from 5-8pm! (Saturday Only)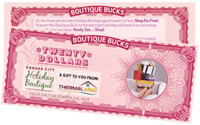 BOUTIQUE BUCKS
Shop the show for Free! Brought to you by Bath Fitter enter to win at the show for your chance to win each hour! Hourly drawings for $50 in Boutique Bucks to use at any of our vendors and a Grand Prize Drawing one a day for $250 in Boutique Bucks brought to you by Bath Fitter.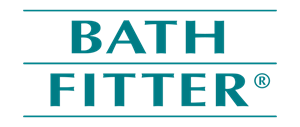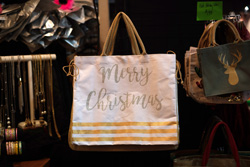 Shopper's Relaxation Lounge
More room to relax! Grab a drink, take a break, and re-energize in our shoppers lounge. Refreshed and renewed, you'll be ready to hit the floor.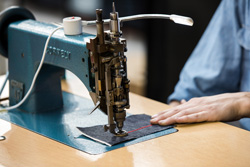 Artisan Vendors
Discover beautiful, custom-made gifts by local artisan designers. These unique, artist-inspired creations and artwork can't be found anywhere else!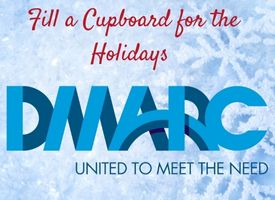 FILL A CUPBOARD FOR THE HOLIDAY
The Des Moines Holiday Boutique is excited to partner with DMARC Food Pantry Network on their Fill a Cupboard For the Holidays initiative. DMARC is the largest health-based food pantry network in Iowa, working together to meet basic human needs for the greater Des Moines Community. DMARC strives to provide healthy, culturally appropriate food, and welcome all who need assistance, no matter their circumstances. At this year's show, attendees will have the opportunity to donate $30 to fill a cupboard for those in need this holiday season. Donations are also being accepted online on our website ticket page.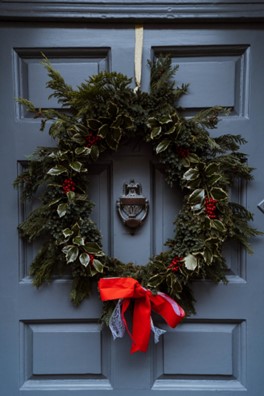 Festive Holiday Entrance
A beautifully decorated porch can transform a home's seasonal curb appeal and welcome any festive holiday season into your home. Wish you had the porch-décor-thumb but don't? Or maybe you just don't have the storage space for all the items needed to truly transform your porch? Iowa local, The Porchme Co. has you covered! At the entrance of this year's Holiday Boutique, attendees will get a glimpse of the affordable, exquisite, and stylish designs by their team of skilled design professionals. They design and decorate for porch parties too!