Des Moines Area Religious Council Charity Partner
Oct 20, 2022, 12:40 PM
Tis the season of giving and the Des Moines Holiday Boutique is the perfect chance for you to help others during the holidays. This year's charity partner is Des Moines Area Religious Council (DMARC). It strives to provide healthy food through 15 partner food pantry sites and mobile food pantry sites across great Des Moines. It's the largest food pantry network in Iowa and just opened its newest location, DMARC-ket Southside (100 Army Post Road). The new food pantry will be the first brick-and-mortar location DMARC will staff and operate as an organization. In August, DMARC helped more than 20,000 people, including nearly 2,000 first-time food pantry visitors.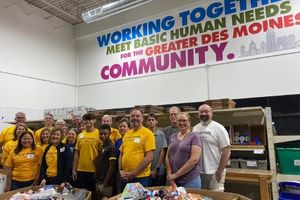 "There is an incredible amount of need in our community right now," said DMARC CEO Matt Unger. "People are struggling to meet the continuing risings costs for food, housing, childcare, health care, and transportation. Wages aren't keeping up. It's a balancing act – and families, many for the first time ever, are increasingly turning to food pantries to put food on the table."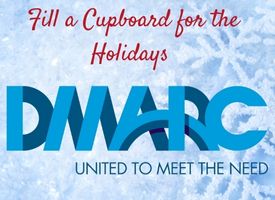 DMARC is inviting Boutique guests to help "Fill a Cupboard for the Holidays." During the event, they will be accepting $30 donations online. That's the equivalent of nearly 40 meals for someone facing food insecurity. Around the holidays, we often focus on one big meal, but DMARC is focused on ensuring those who face food insecurity in the community have access to healthy food for more than one day. With a money donation versus a food donation, DMARC can buy two to six times more food with every dollar than the average consumer can.
To learn more about DMARC. how to donate, or to volunteer, visit https://www.dmarcunited.org/