The Des Moines Holiday Boutique does not print or mail the Vendor Guide. All information can be found in the Vendor Guide and the links below.

Vendor Guide – Click Here
Please note that this page is always being updated as new information becomes available.
Additional Questions?
Contact Marc Gary, Show Manager
816.601.2707 | MarcG@MPEshows.com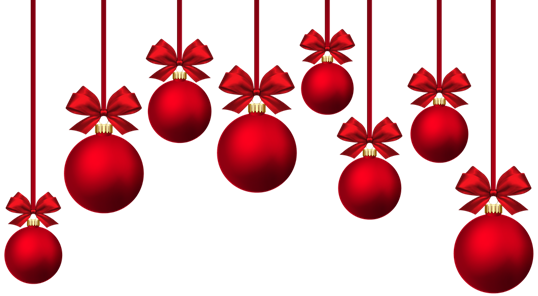 HOLIDAY DECOR
It is required for all exhibitors to incorporate holiday decor in your booth.
Interested in getting your name out there? Donate Items for Girls Night out/Mother Daughter Night.
On November 4th and from 5:00 pm - 9:00 pm & November 5th from 5:00 pm - 8:00 pm, Holiday Boutique turns a unique shopping experience into a party with a special Girls Night Out on Friday & Mother Daughter night on Saturday - complete with music, entertainment and fabulous door prizes!

You can reach shoppers and gain more exposure at the show by providing a gift certificate from your business.
Click Here to learn more.
DO YOU CONSIDER YOURSELF AN ARTISAN? iF SO...
Promote your handmade products through this year's ARTISAN PRODUCTS feature. We're looking for new makers to feature on the show website and through social media. We'll also be promoting this feature through paid TV, radio, and print advertising.
Click Here for the Artisan Submission Form.
Application Deadline is October 6, 2022
2022 SHOW HOURS
| | | |
| --- | --- | --- |
| Friday | November 4th | 10:00 am - 9:00 pm |
| Saturday | November 5th | 10:00 am - 8:00 pm |
| Sunday | November 6th | 10:00 am - 5:00 pm |
Move-In Schedule
Each vendor will be assigned a specific date and time to set up their booth. These assignments will be communicated via color-coded map posted below 30 days prior to move-in. Driving into the building, if feasible, is only allowed during your assigned date and time. Hand carry or pushcart move-in is allowed any time during and/or after assigned time.
CLICK HERE to view the move-in map
Move-Out
Dismantling of displays is not permitted until 5:01 pm on Sunday, November 6th.
General Move-Out Hours:
| | | |
| --- | --- | --- |
| Sunday | November 6th | 5:01 pm - 10:00 pm |
| Monday | November 7th | 7:00 am - 11:00 am |
Show Decorator | Gilbert Exposition Management Services
Vendors are responsible for flooring (required for all booths.) You may supply your own tables and chairs or rent from the show decorator. An advanced purchase discount is offered & will ensure availability of all needed items.
As an vendor, you will automatically receive an introduction email from GEMS with a Username and Temporary Password.
After you've logged on you will be able to order services. Should you have any questions or need to have the introduction e-mail resent, please contact GEMS by phone at 214.388.5722 Ext 1 or e-mail orders@gemsevents.com.
Discount Deadline is October 17, 2022
Electric | Utilities | Internet
To purchase any of these services please visit the Iowa Events Center website or contact Exhibitor Services at 515.564.8018. An advanced purchase discount is offered.
Discount Deadline is October 19, 2022
Food Sampling
The City of Des Moines & the Iowa Events Center requires that all vendors sampling food during the show have a temporary food service permit.

Temporary Food Operation Guide
Discount Deadline is October 28, 2022
Insurance Needs
Our shows have all been set up so vendors can apply using this link: https://www.buttine.com/eventExhibitor.html

A few things to be aware of:
Vendors will have to pick the show from a drop-down list that includes shows other than just those run by MPE.
Marketplace Events is not selling this insurance and doesn't profit from it in any way. This is simply a resource for those vendors who don't already have the required insurance coverage per their contracts. They do not have to purchase this.
The Insurance clause is #5 on the Terms and Conditions page of all booth space contracts. For easy reference, vendors are required to have:
Comprehensive General Liability and All Risk Property insurance
Coverage must be from the start of move in to the end of move out
Coverage of at least $1,000,000 for each separate occurrence
Name Marketplace Events LLC and the venue as additional insured
Provide a copy of certificate of insurance to MPE
Contact Kendra Reilly Monahan, Buttine Underwriters Purchasing Group, LLC
212.867.3642 | kar@buttine.com
Application Deadline is October 15, 2022

Iowa Sales Tax Information
For information regarding sales taxes prior to the event please visit the Iowa Department of Revenue website.

Hotel Information
We have negotiated discounted rates during the show at the following hotels:
Hilton Des Moines Downtown (connected to IEC via skywalk)
435 Park Street
Des Moines, IA 50309
515.241.1456

Click Here to reserve your room for $129/night
Booking Deadline is 5pm CST, October 18, 2022

HOW-TO ENHANCE YOUR COMPANY'S ONLINE VENDOR LISTING
Your basic listing will be uploaded to the website when you book your booth. Within 24 hours you will receive an automated email to enhance your listing. This link can be used multiple times and you can make updates and changes to your listing until ONE day after the show commences. If you have any questions regarding the online vendor listing or do not receive the link, please email JenK@mpeshows.com.
Need help with your listing?
View the tutorial video - https://youtu.be/ecSxq1oKuYg and the FAQs.
SOCIAL MEDIA
Connect with us!
• Twitter: @DSMHolidayShow
• Instagram: @HolidayBoutiqueDesMoines
• Facebook: @HolidayBoutiqueDesMoines
• Hashtags: #DSMHolidayBoutique #HolidayBoutique
Promote the show and YOURSELF on social media.

We'd prefer if vendors did not make their own Facebook Event, but we'd love if you joined ours! We can make you a co-host, so our Facebook Event will appear on your Facebook Page. You can also share the Facebook Event regularly. You can post show specials and business information in our Facebook Event regularly. It's the best place to connect with our attendees prior to, during and after the show.
Click Here to go to our Facebook Event for 2022.


EXHIBITOR WEB BUTTON
Bring potential customers to the show by providing this ticket discount on your website.

Just follow the below steps:

1. Click "access web button" to save a copy of the button (once open, right click & save the image).
ACCESS WEB BUTTON

2. Have your web developer upload the web button to your website.

3. Once the button is uploaded have your web developer link the button to:
https://desmoinesholidayboutique.tix123.com/?disc=MERRY